The Wellshire Tea™ Story
Be Well. Drink Tea.™
More than a saying, we wish this for everyone and believe drinking tea will make it so!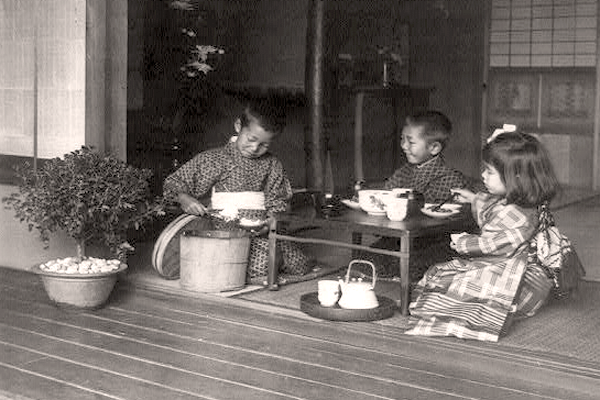 Simply put, we love tea! And we want to pass on our love for tea to everyone even those who occasionlly get distracted with the finer points.

Iced Tea?
My first exposure to tea came in the 'iced' form. As a young lad, my mother successfully persuaded me to try it on one of those hot, muggy, midwest summer days. Refreshing! I think the fact it was cold and quenched my thirst made me appreciate tea more than just for it's flavor. However, I did not try hot tea until I was a young adult. Thanks to Jean-Luc Picard of Star Trek fame, "Earl Grey, hot" in tea bag form was my first taste of the real thing. Ever since then, I have been seeking out the best tea types and flavors. Always in the back of my mind, 'wouldn't it be worthwhile to pass on this knowledge and passion to others?'
Yes, selling tea is our business. But not just any tea. It has to be of the best quality. Our goal is to provide you with something a little out of the ordinary by creating blends that invoke a sense of contentment, joy and peace. Through the centuries, tea has been reputed to have medicinal qualities and promote general well-being. We believe this as well and hope you will discover our passion in every cup of Wellshire Tea.
Be Well. Drink Tea.
Scott West
Executive Buyer, Wellshire Tea